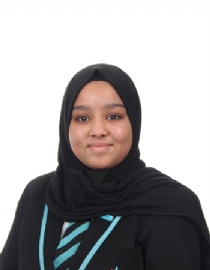 Habiba Year 10
Venturing beyond her comfort zone
If Habiba was a fictional character she would be Hermione Granger, because she admires her compassion and genuine sense of character.
It comes as no surprise that she respects these qualities, because as Nurture Leader, Habiba is passionate about helping others around her. Praising the academy for enabling her to flourish and opening her eyes to the opportunities available to her, Habiba has stepped out of her comfort zone and developed her confidence and leadership skills, taking advantage of every opportunity the academy offers to prepare her for the future, from RAD Days and trips to broad curriculum experiences and enrichment activities. 
One of the driving forces for Habiba's ambition is the school's CE ethos and in particular the value of Respect, as she strives to be a positive role model for her peers and continue to help those around her in the future.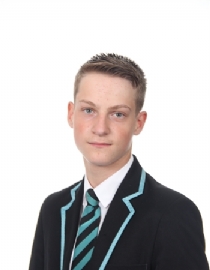 Adie Year 10
Making his way to the top
Praising Marcus Rashford as proof that one person can have an impact on the lives of thousands, Adie's future lies in the competitive sports sector, but with an ambition to give back to his community whilst on his way to the top. 
Adie credits the academy with enabling his success, particularly due to the outstanding sports facilities and the dedication of the sports department to helping him focus on what he needs to do to be successful. Having competed for many different teams, Adie believes the academy has taught him the importance of self-belief, and he is setting his sights high.
Preparing students for the future is the academy's number one focus, and an emphasis on developing life skills including communication, confidence and problem solving are integral for Adie as pursues the potential the academy has enlightened to him, he is capable of achieving.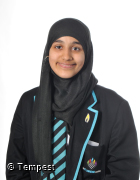 Ameena Year 9
Sports enthusiast, seizing every opportunity and making a difference
Great things await Ameena, a Year 9 student constantly seeking opportunities to expand the wealth of skills gained since joining the academy: teamwork, leadership, confidence, independence and most importantly, passion.  
Ameena thrives on challenge, and as a committed member of many of the St Lawrence Academy sports teams and a determined student, she has plenty experience of this both on and off the pitch. 
Our students are encouraged to participate in sport to develop positive self-esteem, self-confidence and foster a sense of healthy competition, whilst providing them with life changing enrichment opportunities to transform their outlook on life. Whether it is through our curriculum or our wide range of after-school clubs, we give every student the chance to experience that winning feeling.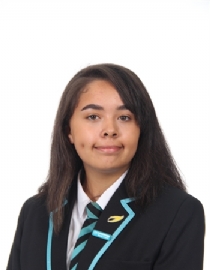 Amielia Year 10
House Captain making waves
Remember the name, because Amielia is pushing herself to achieve big things. 
Whilst she once would have described herself as shy, Amielia has flourished due to her involvement in the TSLA enrichment programme and crucial leadership roles, relishing the opportunity to immerse herself in her passions such as the choir, encouraging her confidence to soar, and supporting younger students to attain the skills to follow in her footsteps. 
A naturally nurturing person, Amielia hopes to work with children with special educational needs following university. Praising the academy for helping her to develop academically, Amielia is confident in the knowledge that at TSLA, she has been given a platform to succeed, and exceed her own expectations of what she believed to be possible.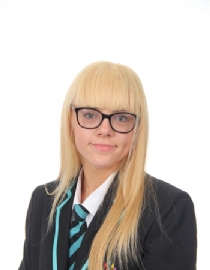 Evelina Year 10
Pioneering the global and creative world
Destined to embark on a pathway within the creative industry, Evelina's passion is allowing her creative juices flow through literature. With dreams of travelling the world and regaling her tales in her own novels, Evelina furthers her creative flair by being actively involved in Arts clubs, from drama productions to a key member of the academy choir.
Evelina credits the academy for broadening her horizons through careers focused events, guest speakers, and experiences to enlighten students to life beyond the academy and believes the school has helped her to develop academically, pushing her out of her comfort zone and inspiring her imagination.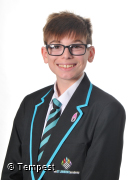 Alfie, Year 8
"I found the prospect of moving to secondary school quite daunting, but the academy went to great lengths to make sure we were settled in and found the experience exciting, not scary. St Lawrence was my first-choice academy because I knew it had a diverse community who I would get the chance to meet and learn about other cultures, and I was excited to join the clubs that I heard about at open evening! 
I believe that since joining the academy, teachers have instilled in me good learning practises and encouraged me to begin thinking about my future. I hope to take my passion for gaming to the next level and work in game development and coding, which I will achieve by studying Maths for GCSE and further developing the social skills and strong work ethic the academy has instilled in me."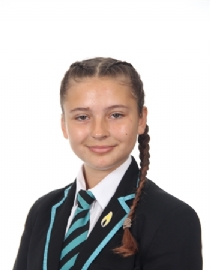 Sophie, Year 10
Showcasing Generosity
"Generosity is an important part of life at St Lawrence Academy, which we have learnt about in reading Bible teachings and as part of our academy values which we are encouraged to practise every day. Within the academy, we practise this value through dedicated fundraising days, demonstrating kindness and teaching each other the importance of looking after one another. At Christmas time, every student fills a stocking with gifts to donate to those less fortunate than us. I cherish activities and gestures such as this, as it is wonderful to look back and know you have made a difference".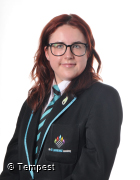 Gracie, Year 9
Demonstrating Justice
"The value of Justice teaches us that everyone deserves to be treated equally, no matter what makes them different from yourself. As a result, I have taken it upon myself to stand up for what I believe in and raise awareness for causes that are not well known or discriminated against, to ensure my friends and the wider community are treated with justice. In recent years, I have campaigned within the academy to raise awareness of homophobia, LBGT rights, sexism and racism".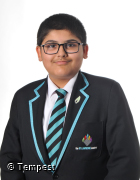 Ali, Year 8
Demonstrating Justice
"To showcase our academy value of Justice, it is important to treat one another with respect, equality and fairness. To ensure we do this, the academy teaches us about being kind to one another, we are taught about different cultures and religious, of the importance of sharing and respecting one another's opinions and fundraising and raising awareness for charities".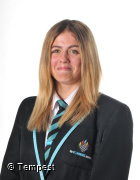 Hayley, Year 9
Demonstrating Forgiveness
For Hayley, the ability to forgive one another goes beyond a disagreement with a friend. Being able to forgive someone who may have caused upset proves the ability to move on, to accept each other as making mistakes and acknowledges that by doing so, we become stronger and united. It enables one another to grow and mature and encourages positive mental health and outlook.
"By forgiving one another, I let go of any negative emotions that I hold and encourages me to be a better person. I feel stronger as I acknowledge we all make mistakes, and it allows me to practise our other academy values of Justice, Generosity and Respect, as I continue to treat others as I wish to be treated and act with kindness".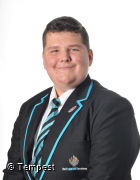 Krzysztof, Year 8
Demonstrating Forgiveness
"The importance of Forgiveness is taught in the bible, that we should let go of anger and forgive others, just as Jesus does for us. At St Lawrence Academy, I demonstrate forgiveness by giving people second chances – I have learnt that even if people make the wrong decisions and hurt me, the ability to forgive is the right decision and allows our community to heal and work together and head on the right path, together".