TSLA Futures
Careers education is delivered through various strands. All students experience an embedded and personalised careers programme, developing awareness of careers and further and higher education opportunities. Students are supported to make the most of their unique talents. Independent careers advice is given to all students in Year 11, and to some students from Year 9.
All students receive weekly sessions studying Futures, covering topics such as personal skills, and workplace behaviours, future work and study options.
Careers education is also delivered through various strands including: Raising Aspirations days (RAD), information evenings, independent careers guidance, assemblies, trips, visiting speakers, participation in national careers/ FE/ HE events, work experience, volunteering and through collaboration with local employers.
The school website contains information and links to information about careers, apprenticeship, FE & HE. There is also a careers library in school.
From Year 7 the TSLA Eclipse leadership programme is used for the duration of KS3, additionally from Year 8 online START programme is accessed and in KS4 LMI Humber, BeReady & Lincs4U resources are used. Work experience takes place in year 10.
Within subject specific curriculum time, links are made to potential careers. There are many student leadership opportunities in school which encourage students to develop employability skills and confidence. The school measures its impact of the careers programme through Compass+, ensuring the Gatsby benchmarks are achieved to the highest standard. Evaluation of employability skills is met through the bespoke Eclipse programme at KS3, as well as through student surveys and feedback from RAD's.
Visit our futures website in a new tab here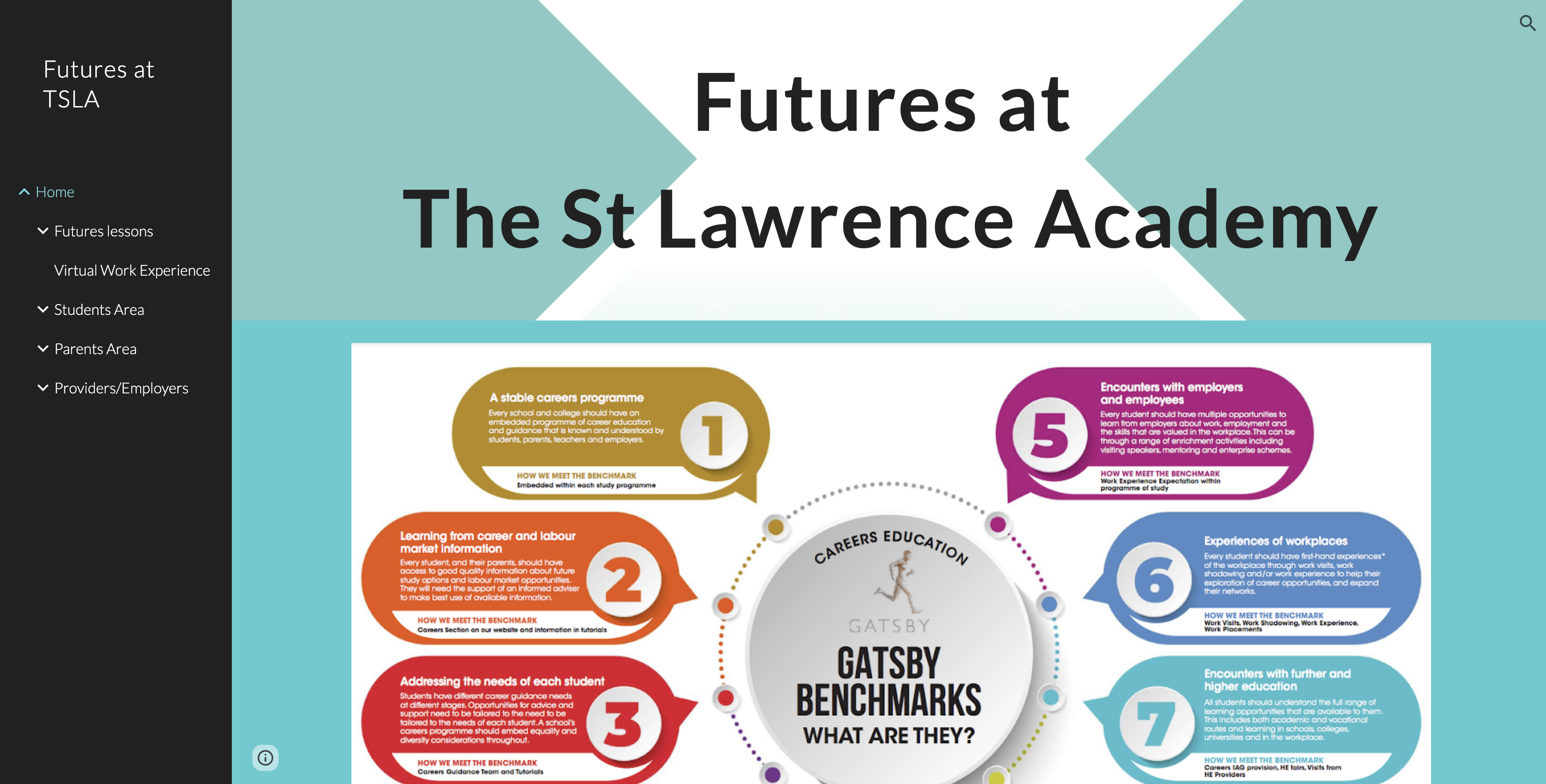 ---
Eclipse Program
Eclipse is a bespoke programme developed by the Academy to develop and accredit student's personal attributes essential for employability and life. The programme focuses on seven key attributes:
Communication
Resilience
Initiative
Service (Christian Ethos)
Teamwork
Organisation
Leadership
At each level there are a variety of approved activities that students can undertake for each of the key attributes. Students will complete 14 activities to qualify for the next level. The demand on the student will increase depending on the level. The activities are levelled as Beginner, Intermediate or Advance according to the duration of the activity, the size of the team involved and the number of people exposed to the activity.