Students have arrived back at the Academy this week with a fantastic mindset.
They have been so positive and clearly pleased to be back and among their friends. Staff are delighted to be back teaching face-to-face.
It has been great to see everybody enjoying people's company, something many have not experienced since the turn of the year.
A well-being and recovery curriculum has been operating this week to ease the students back into formal learning.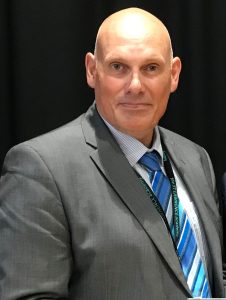 It has been a chance to reset and for them to share experiences over lockdown. While there have been formal lessons each day, we think this has been important. Attendance has been excellent.
Our testing of students and staff has gone well.
Unfortunately, a Year 10 tested positive today which has meant close contacts self-isolating and needing to learn from home.
It shows the procedures we have put in place are working and, as time goes on, students and families will be reassured about the testing process.
I would like to give a huge 'thank you' to the testing team.
They have done a fantastic job in terms of the numbers being tested and the way it has been coordinated and delivered.  It is all calm and orderly.
After Easter, we are hoping the local and national picture continues to look positive and we can provide the clubs and after-school activities we are so proud to offer our students.
It is something for everybody to look forward to.
There is still some uncertainty about Year 11 grading. As soon as we know, we will communicate with parents.
What is certain is their time in school is limited and they need to make the best of it.
We will certainly be working hard as a staff to ensure they are prepared for their next steps in education.
As always, please stay safe and well.