It is only days before school reopens fully – and staff are really looking forward to welcoming everybody back.
Years 10 and 11 will return on Monday, Year 7 on Tuesday, and Years 8 and 9 on Wednesday.
Three lateral flow tests have been organised for each year group in the first two weeks, before families will be asked to continue them at home.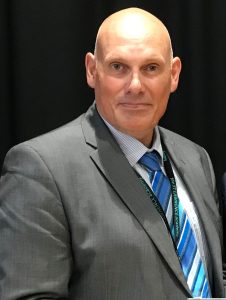 All the details about the return can be found in Head of School Mr Dalowsky's letter.
The Government's guidance recommends face coverings are worn in classrooms in addition to communal areas in the three weeks until Easter.
The Academy is going with that advice and we will review it then.
What we hope is COVID-19 infection rates stay low to enable us to open up even more.
Plans are in place for clubs and activities to return after Easter.
We will be sticking to the same regime that was in place during the Autumn term.
Students are reminded to:
Keep socially-distanced at all times;
Maintain their superb level of conduct and behaviour; and
Remember the importance of personal hygiene, with regular sanitising and washing of hands.
A wider public health responsibility rests with us all. We need to keep infection rates down to enable the gradual return to normal across society.
Exams will, of course, remain different this year.
We will be informing students and parents about the appeal process for Year 11 grades once we have the final details.
They can be reassured students' futures are not in the hands of an algorithm as they were, at least initially, last year.
This time, it is in the hands of the students what grades they achieve, with teacher assessments based on work across Years 10 and 11.
That is why it is important to keep going with the home learning for these final few days.
As always, please stay safe and well.