I hope students were able to follow my advice before half term and enjoy a break – and have returned to learning re-energised.
For those studying at home, we had the welcome confirmation from the Prime Minister this week that children would return to school from the 8th March.
We are digesting the guidance to ensure we get everything right.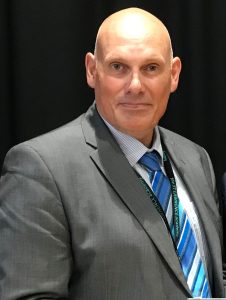 Parents can be reassured that, when the academy does reopen fully, we will not be compromising on the social distancing measures put in place last term that protect students and staff.
Primary schools will return on 8th March but secondaries have been given the option of a staggered start over the course of that week to enable COVID-19 testing of students and staff.
We will be taking this up and communicating with parents shortly to confirm arrangements and issue consent forms.
The testing programme is a big undertaking for schools, and we are determined to ensure it is managed safely.
Colleagues have a lot to do before students return.
I know the vast majority will be looking forward to returning – and staff are keen to welcome everybody back.
However, there will be some who feel nervous and apprehensive. This is perfectly understandable as many will have been without normal social interaction for weeks.
I want to reassure them and their families about the return to school.
As in September, the curriculum will include a recovery element, allowing teachers a chance to check on progress and students time to catch up.
As well as the academic side, this will include students' wellbeing.
In the meantime, if any families have concerns, please get in touch with your year group ATL, who will support.
One welcome difference to the curriculum provided up to Christmas will be the safe return of sports and other out-of-school activities.
We will provide more detail soon, but we need to get back to providing an all-round education experience which nurtures well-rounded young adults.
It is going to take time but at least there is light at the end of this long tunnel.
As always, please stay safe and well.