Our students and their families richly deserve the half term break – and that is what we want them to have.
I am sure they will be pleased to know that teachers will not be setting any remote learning next week.
We would like them to enjoy their holidays and, while adhering to the lockdown restrictions, spend quality time with family and friends.
We have been delighted with students' approach to remote learning, with high engagement continuing throughout the long, six-week half term.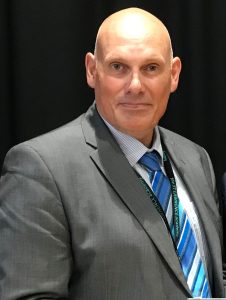 Parental support has been key and families have spent a lot of time together since the Prime Minister announced the latest lockdown in early January.
But next week is an opportunity to forget logging on and the school routine. It is a chance to spend some quality time together.
My message to students is please come back refreshed on Monday, 22nd February, and ready to go again.
As I mentioned last week, that is also the day the Prime Minister will set out his roadmap to re-opening schools in England from 8th March.
The secondary sector, or particular year groups, may have to wait a little longer but, whatever the announcement, we will have two weeks to prepare. We will be ready.
Associated with a return has been a lot of talk about children catching up. Speculation has centred around working through the summer, tutors, or schools opening on a Saturday.
My concern is that, once out of lockdown, children need to catch up on other things, such as seeing their friends.
They have missed out on social interaction and a quality of life, as well as school, over the past few weeks.
I want us to return to the school that, before the pandemic, was not simply focused on academic achievements but one that offered trips, visits and other opportunities that made our children well-rounded young adults.
I hope then, when the Government's advisers make recommendations, the focus is on young people catching up with their lives and not just schooling.
That is why next week is precious for our students and their families. Please enjoy it and stay safe and well.