Nothing will substitute students learning with a teacher in a classroom – but we are having a good go with our online offer.
Our young people agree, with 91% accessing the live lessons on a regular basis.
That is a credit to our students, their support network at home, and our staff, who have worked so hard to adapt.
What is more, the numbers are increasing, with more accessing in week 2 than in week 1. So the word is getting out about the quality of our online offer.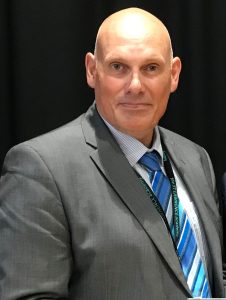 We have set a tough challenge.
As well as the live lessons, which follow students' timetables, tutor time and our Personal, Social and Health Education is online in the form of Futures and Character sessions.
A large majority of students are accessing everything daily.
We have strategies in place for the 9% failing to log in regularly and for those not attending every lesson.
We know it is not easy, but I spoke about the importance of routine last week and it is clear from the figures most of our students have adapted to remote learning.
To the end of last week, staff had delivered 829 live lessons across all year groups, a fantastic effort.
Parents and carers can be reassured we are not asking our students to stare at a screen non-stop for five hours a day and our approach is a blend of a variety of strategies.
Teachers are delivering content through the live lessons before the students are set a task, which might not be online. That variety to their learning is important, just as it is in a classroom.
We have three times as many attending school as the first lockdown but that is manageable, with those 30 to 40 students receiving the same online lessons as working remotely.
Our inclusion and support team, as well as our PE department, deserve our thanks for supporting these students in the academy and conducting the testing programme for staff and students.
Those staying at home are helping the community bring down the numbers of infections.
I am hopeful that, in the next few weeks, I will be able to share plans on how Year 11s will be awarded their grades.
In the meantime, it is important they continue to do what is asked.
Mr Murray's overseeing their college applications through the Futures programme.
A video has been produced to help with personal statements, phone calls home being made, and one-on-one virtual meetings taking place with careers' advisors to support with next steps.
Some colleges and training providers are asking for predicted grades and that is difficult when courses have not been completed and there is still uncertainty over the exact process of final grades being awarded by teacher assessment this year.
Schools do not know whether they will be assessing against the whole course or the parts students have done. We are unsure if Year 11 students will still have to sit some form of assessment in the weeks ahead. I appreciate that this uncertainty is unsettling.
Hopefully, decisions will be made by the Department for Education soon.
Regular phone calls home continue across all year groups. It is important where a student has a problem or there is a change in circumstance, that school is informed.
The same goes for those struggling with remote access, for whatever reason. Please talk to your Achievement Team Leader for your year group, or to Mrs West.
As always, stay safe and well.