Routine has never been so important for our students.
As adults, we sometimes struggle with it, so I do understand the difficulties in what we are asking our young people to do.
Our online learning follows their school timetable and, while the vast majority are in a good routine and logging in every day, some are not.
Could I ask parents and carers to encourage children to log in to the learning platform and check their emails regularly.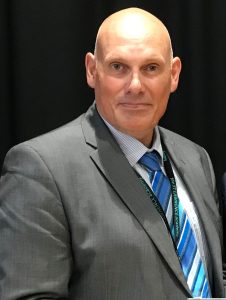 The emails require them to log on to a different platform. We are sending out important information – for example college applications for Year 11 – via email and that is why students must check emails daily.
You or we do not want them to miss deadlines.
I am pleased we went ahead with vocational exams, taking place over the last week or so.
The Government left the decision up to individual schools and academies, but I know our students have benefited from the experience.
Only a very small number did not take them, and we knew and understood their reasons for not doing so.
Students took their exams in a safe environment and their conduct was exemplary. Well done!
Members of the senior leadership team have done a great job setting up a COVID-19 testing centre over the last week. My thanks to them for doing so.
It means we can regularly test those staff and students in the building during lockdown and, in theory, we should be able to handle 300 people daily.
Staff have volunteered to train and service the station, but we may, at some point, appeal to members of the public to support.
We have around 40 children in school – deemed vulnerable or those of key workers – and there is a really good atmosphere. They are doing the same work online as peers are remotely.
The live lessons are working well, with teachers providing content through some live teaching delivery before students are set a task, which is mostly online.
Where members of staff are unavailable, online learning is provided.
We are keeping as much face-to-face contact as possible, making it as real as possible. It helps reassure the children when they see their teachers regularly.
Finally, our free school meal voucher system is working well and given the headlines, is a reason we did not want to go down the route of providing food parcels.
As always, stay safe and well.