It has been a dramatic 36 hours or so for everybody.
For those trying to provide the best quality teaching and learning experience for our young people, we are still coming to terms with what this lockdown will mean.
Our immediate concerns are setting up a high quality online learning timetable and providing a safe environment for students sitting vocational exams over the next week in hair and beauty, hospitality and catering, sports science and health and social care.
As we stand on this Wednesday morning, all these students should expect to sit exams from tomorrow onwards.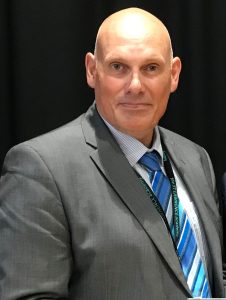 If this situation changes, we will let students and parents know immediately.
Unfortunately, that is the situation we are in. We are finding out changes through news bulletins and having to react accordingly.
I do appreciate the Government has had to make difficult decisions but, up to Monday's announcement, we were planning the logistics around setting up a coronavirus testing centre and having all students return from the 18th.
Now, the academy is only open to vulnerable children and those of key workers.
While it is a time of uncertainty, I would ask students and parents not to worry unduly.
We will be doing everything we can as an academy to support our young people.
For instance, thanks to a huge amount of work, we are in a much better place altogether than 12 months ago to deliver online learning.
While not the same as being in a classroom, our online platform is up and running with content for students this week and, from Monday, teachers will be delivering live lessons.
They will do so either from their homes or here at the academy, where we have invested in IT to cover this eventuality.
Students need to be logging in daily and we are, once again, indebted to the support of parents with this.
Our students are our priority and we care about them. Their education, their wellbeing, their safety and the safety of their families are important to us.
Whatever you read or hear please remember this and keep supporting us in the work that we try to do.
Most important is that our academy plays its part in reducing the spread of this dreadful virus while maintaining the best possible education for our students.
I wish you a safe and healthy New Year.