Wow – we have almost made it!
Nobody could have foreseen when we were breaking up 12 months ago the year we have had.
Even in this last week of term, it has had its twists.
More students could be accommodated in the academy than we thought possible a week ago because of the reduction by the Government of self-isolation to 10 days.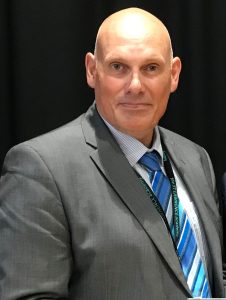 Without wishing to sound like a stuck record, I would like to thank all our staff who have stepped up to the plate, adapting to last minute changes in plans to support our students.
The students have been incredible.
They have shown tremendous resilience and met the challenges head on. Everybody has worked together to get through this difficult period.
The vast majority of feedback from parents has been overwhelmingly positive.
They accept we are trying to do the best we can in not just challenging circumstances, but circumstances which change seemingly at the drop of a news bulletin.
Of course, I understand these issues are not restricted to schools. Businesses, organisations, and individuals have had much to deal with, particularly those who have lost loved ones to this pandemic.
Christmas is always a reflective time of the year. This one will be even more so.
None of us know what the New Year will bring but, whatever it is, we will deal with it together and be stronger for it.
The last day of term is Thursday and it is important, particularly given the lost time this year, that students are in the academy for these final days.
Attendance for those meant to be in school dropped yesterday (though improved today) and, for those who are not ill, absence will be classed as unauthorised.
Their education provision is in school, they are not learning from home.
Tomorrow, all students have an opportunity to take part in our virtual Christmas concert in their tutor groups.
We had a fun Christmas jumper day last Friday, raising £86.30 in support of Save the Children. Some pictures are here.
Students and staff also made donations in support of the neonatal care unit at Scunthorpe Hospital.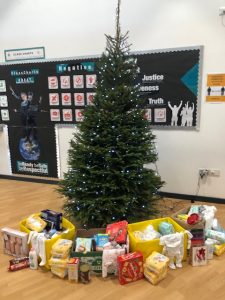 Representatives from its charity The Health Tree Foundation collected them from under our Christmas tree and thanked everybody for their generosity.
I will finish my last blog of the year on that positive note.
As always, please stay safe and well over the holidays.
I wish you all a Happy Christmas and peaceful New Year.