It is not getting any easier as the end of term comes into sight.
I was sorry to send home Years 9 and 10 yesterday but, having sought advice from the Department for Education, was left with no alternative.
Single positive tests for coronavirus in each of these year groups meant a proportion of students were close contacts and needed to self-isolate.
Others will have been relieved to hear that, while learning from home, they did not need to self-isolate in the run up to Christmas.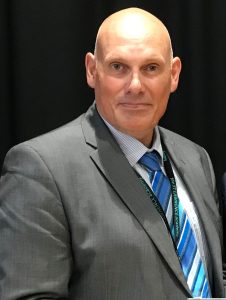 We will review the situation on Friday but there is the possibility this situation will remain the same until the end of term and these year groups will not return until the New Year.
This is because, in recent blogs, I have mentioned the difficulties we have faced almost daily on the staffing front because of the virus.
Just before we opened on Monday a colleague tested positive and a further five were asked to isolate after being close contacts. This was in addition to a number of known staff absences that we had already planned to cover on Monday morning. It created an impossible situation.
On Monday evening a further five staff were contacted via NHS Track and Trace in unrelated incidents. So we will do our best to continue to provide education provision through to the end of term.
We will always ensure the academy safely provides the highest possible quality of learning for students in the building and to those at home.
It is essential students fully engage with online learning.
On this front, this year has been a big learning curve, but I feel we are providing high quality online resources and, where possible, live online teaching will take place.
We will be emailing students directly about their timetable and how to access this support.
Those with any difficulties should contact the academy.
I would like to stress that, as far as Years 7, 8 and 11 are concerned, it is business as usual for now and students in these year groups should attend the academy as normal.
Indeed, some Year 11s face external exams in January and it is important we support those students as much as we possibly can.
There might be only two weeks left until the end of a very long term but, given the time in the classroom all our students have missed, it is important they engage, work hard and, for those in school, take advantage of the low numbers and how we are operating.
As always, stay safe and well.