It is the first day of Advent and counting the days to Christmas is a welcome boost.
Everybody knows the festive season will be different this year, but our remote calendar starts today, and we are planning other activities to make the season special.
Our tree arrives on Friday and we will have a Christmas Jumper Day, tying in with the national event, on the 11th .
We are asking for voluntary contributions only this year for those who wear one.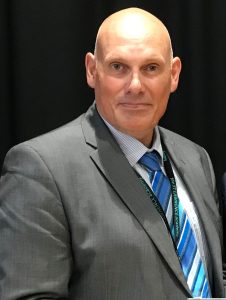 Traditional Christmas services will also be remote, and more details will be announced over the coming days.
Instead of serving a Christmas lunch on one day, we are talking to our caterers about themed lunches over a week. This, again, will be confirmed shortly.
So, there is plenty to look forward to.
As I mentioned, it is a welcome distraction.
We have done well to get to this point with a lot of work from staff and support from students and parents.
The vast majority of our children have been superb in the way they have adapted to their new routines.
We have administrative, support and teaching staff absent from the academy because of the pandemic and I would like to again thank those taking on additional duties to ensure the school remains open.
Members of the senior leadership team start planning on a Friday night for Monday, with changes made over the weekend as the staffing situation becomes clearer.
But the picture constantly changes, and this means people adapting to whatever situation we find ourselves in.
It changed again with the Department for Education's announcement last Thursday.
The new guidance is that a school is either fully open or closed.
This presents even more challenges to our stretched team.
We felt we had reached a good 'half-way' house with potential plans approved if we needed them for year groups to attend in rotas if our staffing levels became too stretched.
This would have made excellent use of our online offer, including live lessons, allowing students not in the academy to learn effectively from home.
We will obviously still need to use these strategies if we get a positive student case to allow self-isolating students to learn from home.
We will do our best to adapt again, as we always do.
I had a good walk around school yesterday and witnessed excellent lessons and learning.
This is not a period of containment, there is some high quality teaching going on, and that includes from our well known and trusted supply teachers.
As I mentioned last week, the situation means students may not have their regular teacher and this may become more regular as we do our best to keep the school open.
Again, I am sorry where that is the case.
But we battle on – and keep counting the days of Advent.
As always, stay safe and well.