We have a full complement of students in this week – but our staffing situation remains difficult.
Thank you to the vast majority of the 58 Year 10s who engaged with our online learning platform and kept working away while in self-isolation.
I warned a couple of weeks ago about the difficult juggling act we are performing daily to maintain full-time, face-to-face teaching.
We are in a world which changes daily and, sometimes, faster than that.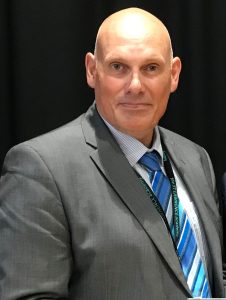 A message from the NHS Test and Trace app or a phone call to do with home can turn people's lives upside down.
They and their employers may need to deal with the consequences of a positive test or period of self-isolation.
While we do not have any staff testing positive for coronavirus, some colleagues are being impacted by, for example, family circumstances.
This has meant, in some lessons, students may not have a regular teacher and I am sorry where this is the case.
It is why students need to stick with it and be even more focused and cooperative. In these difficult times, every hour of every day in the classroom is important.
Our focus remains on providing high quality provision.
Parents / carers of Years 8 and 11 have an opportunity to check on a child's progress on Wednesday and next Monday (30th November) respectively.
Our normal parents' evenings have been replaced with telephone slots which can be booked through our new School Cloud app.
It enables parents to see teachers' availability, with early morning and daytime slots possible.
65% of Year 8 parents have made bookings but we would like this to be higher before Wednesday. Year 11 parents have more time.
Please let us know if you are having any difficulties arranging a slot.
It is a time of the year when attention is turning to Christmas and I am pleased there will be a  touch of festive normality next Friday when our Christmas tree arrives. It will be put up in the atrium.
We are working on other festive activities, including services and lunches, and will confirm details as soon as we can.
As always, stay safe and well.