A big thank you to those Year 10s currently learning from home.
It is pleasing to report the vast majority of the 58 affected are logging in and getting on with their work.
I am also grateful to staff who continue to adapt and rise to the challenges brought on by COVID-19.
Where a whole class has been self-isolating, colleagues have been using the technology in an empty classroom to teach live online lessons.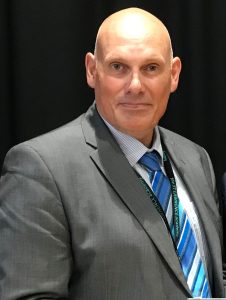 With some option subjects, the number of self-isolating Year 10s has meant lower numbers in  different sets.
Where we have had these partial classes, some teachers have been trialling teaching to those children in the room, with the rest joining remotely.
It is working well, though there will always be examples where it is better in some lessons than others.
Teachers are learning new skills and, while it is not a substitute for being in the classroom, our students are benefitting from the technology and staff efforts.
I would also like to thank our first class IT team who are supporting the teachers.
What everyone is proving is that being away from school does not mean students have to miss out on their learning.
I spoke to some Year 10 students about the experience of staff teaching to a camera as well as the class.
They said it "seemed to work well". That is good enough for me!
We continue to monitor staffing daily and, as an update to what I said last week, plans have been put in place for all eventualities. These will go before Trustees for approval next week.
Thank you to those Year 8 and 11 parents who have already responded to our new look parents' evenings.
Telephone slots can be booked with teachers through our new School Cloud app, details of which were sent home last week.
It will allow more flexibility for parents, with teachers available during the day and in an evening.
I would encourage those who have not taken slots to do so as quickly as possible please.
They are to discuss a child's progress and have nothing to do with the current crisis.
If you have any problems with the app, please contact the Academy.
Finally, could I also take this opportunity to congratulate Year 11 on their hard work and approach to the mock exams, which continue until the end of the week.
As always, stay safe and well.