I want to provide an honest assessment of the Academy's situation with regards coronavirus.
Unfortunately, we have had another positive test in Year 10 this morning, which has meant 85 students being asked to self-isolate.
They can return to the academy on Monday, 23rd November. Parents have been contacted.
We are also dealing with reduced numbers of staff because of the pandemic.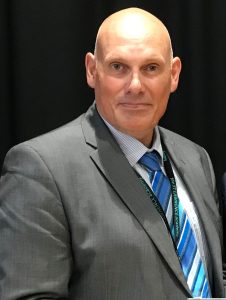 None have tested positive, but some are self-isolating – having been identified as close contacts – or working from home because their young children have been asked to self-isolate by school.
Those at home, while not teaching 'live' lessons, are still providing resources for up to 150 children a day.
Teachers then, are no different to others, juggling difficult circumstances at home.
We also have staff who are clinically extremely vulnerable who cannot come to work and others who are vulnerable and, while in the academy, need to work differently.
We are supporting all our colleagues which means the Academy is short staffed across its teaching and non-teaching teams.
We are monitoring the situation daily, but parents / carers should know we are drawing up plans for all eventualities.
We will keep open five days a week for face-to-face teaching for as long as we can.
But I need to be open with parents / carers about how difficult the situation is.
Our priority is to provide safe and effective learning in a way that is sustainable, consistent and fair for everyone.
Tracking has confirmed that students who have tested positive since September picked up the virus outside the Academy.
We are, therefore, confident our risk assessments and bubble system are working but we must remain vigilant.
The virus has put paid to usual parents' evenings, due for Years 8 and 11 on the 25th and 30th November respectively.
Instead, telephone slots can be booked with teachers.
Details have been sent out this week on how to access our School Cloud app. It will enable parents to see what teachers are available and when. If you have not received this information via text then please contact the academy.
We are hoping for an even higher engagement than an ordinary Parents' Evening as there is more flexibility, with teachers available during the day as well as evening.
Parents will not have to stick to a particular date to discover their child's progress.
It is another situation where we have used the technology to create an opportunity we did not have before.
I hope parents will take advantage and I look forward to there being a positive uptake to the initiative.
Good luck to those Year 11s taking mocks this week and next. Remember, they are being run to inform staff and students of what they still need to learn ahead of their formal exams next summer.
Further mock exams and quality-assessed pieces of work will build an even clearer picture of what students can achieve.
Finally, our start to the academy day is important.
Students must arrive on time for their year group's start of learning. Many students are managing this well, but a small number are arriving late.
This is disappointing and needs to improve…but well done to the vast majority who are coping very well under challenging circumstances.
As always, stay safe and well.