It has been terrific to welcome back a full complement of students after half term.
Those groups self-isolating before the break have returned safely, I am pleased to say, and there has been a calm and positive atmosphere.
While the country braces itself for a second lockdown from Thursday, the Government has made it clear schools should remain open.
All we can do is carry on as normal while trying to minimise the risk of spreading the virus.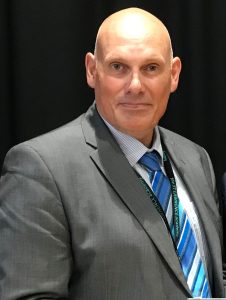 While groups being asked to self-isolate caused considerable inconvenience last half term, it demonstrated our bubble system works.
Given our experiences, we have become even more strategic in our movement around the school and our tracing systems. Stringent rules are in place for staff and students about who should be where and when.
We will endeavour to keep the Academy fully staffed and carry on doing as much face-to-face teaching as possible.
However, if circumstances dictate students need to learn from home, live lessons can now be delivered through Google Classroom.
We will continue to deliver the best possible teaching and learning while keeping our children and staff safe.
Classroom-based mock exams for Year 11 start soon. I do understand some students' and parents' anxieties given the very recent uncertainties around GCSE examinations across the country.
I would like to stress that the Y11 mocks are being run to inform staff and students of what they still need to learn ahead of their formal exams next summer. The mock results will help teachers to fill any gaps in knowledge over the coming months
Year 11 will have further mock exams and undertake quality-assessed pieces of work throughout the year. These will build an even clearer picture of what students are capable of achieving in their subjects.
In other words, there will be plenty of evidence should there be a rethink by the government at any point about examinations in summer 2021.
At this stage, we do not expect this to be the case as the government fully intends for GCSE examinations to take place next summer, albeit three weeks later than usual.
Letters are being sent to Year 11 parents today reiterating our strategy for best preparing students for whatever the future may hold in terms of exams for summer 2021.
Rest assured, if anything does change, we are geared up ready to deal with it.
As always, stay safe and well.