COVID-19 is here for the foreseeable future – it is how we deal with it as an academy and individuals.
We all have a responsibility to minimise the risk of the virus spreading; keeping family, friends, and vulnerable members of our community safe.
Individually, those being asked to self-isolate must stay at home for the time stipulated to reduce transmission of the virus.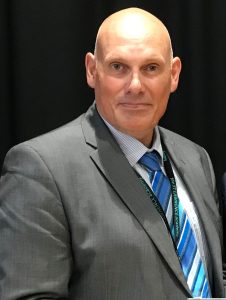 I know it is not easy, but we need to respect what we are being asked to do for the good of others. Self-isolation, when asked to do so, is a necessary and selfless act.
The Academy's commitment is to maintain safety protocols while providing a positive learning environment.
Uncertainty is all around but one thing we can be sure of is more home learning, something not considered before March.
Our online learning through Google Classroom continues to improve and will take another considerable step forward after half term.
We have invested in staff training and IT to enable lessons to be live streamed.
Details will be given to students when appropriate but teaching staff will follow the timetable and give the lesson to what could be an empty room.
They will start 15 minutes later than scheduled, giving 20 or 30 minutes of tuition or instruction.
Work will be set, and teachers will stay online for the rest of the scheduled lesson for any questions.
Students' video and audio will be turned off to ensure there are no safeguarding concerns.
We are also going to use technology to provide a solution for parents' evenings not taking place.
A digital booking system will allow appointments to be booked with members of staff so parents / carers can be informed about progress.
It will be launched after half term.
As we enter the break at the end of this week, I reflect on a busy period.
It has not been easy, but we have got through it with support from the whole school community.
I would like to thank parents who have encouraged students to log on to Google Classroom. It is more important than ever for students to get into good work habits at home.
The staff team has been exceptional in difficult times. Individuals are having to learn new things or do old things differently.
Finally, the students deserve a huge pat on the back too. The atmosphere in the Academy has been fantastic.
It is disappointing from their point of view that their education is being affected by the pandemic. They too, are having to cope with doing things differently.
Hopefully, the picture will be clearer, if not better, when we return in November.
I hope you enjoy half term and, as always, stay safe and well.