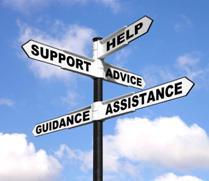 Aims
To raise student attainment through the development of personalised learning strategies
To meet the academic, personal and emotional needs of the whole child
To ensure safe practice for all members of the staff and student community
To maximise on the effective use of time in one-to-one learning situations
Provide a comprehensive service for underachieving students.
Enable students to identify their barriers to learning.
Equip them with appropriate interventions.
Help in formulating strategies for overcoming the identified barriers.

Principles
The primary goal of all mentoring is to encourage independent learning as soon as possible. Both parties should focus on this end point.
All mentoring should aim to promote learning and developing the student's full potential. Staff are responsible for ensuring that mentoring does not prevent students from accessing learning opportunities.
No student should be offered mentoring opportunities which cannot be offered at an equal level to all students in need of similar support.
All mentoring should be an academy-based activity and should not under any circumstances take place off the academy site. The only exception to this principle is mentoring undertaken as part of a home tutoring package which has been approved by the Vice Principal responsible for curriculum
Development of relationships with parents/carers or other family members should take place only in order to further the student's opportunities for becoming an independent learner.
The use of email correspondence should be strictly limited to the marking of and comments on academic work.
The academy is responsible for the provision of training as appropriate and for ensuring support and guidance through the Line Management structure.

Objectives
To achieve our aims we will ensure that:
Mentors will be proactive and involved in the assessment and tracking of all students, particularly in Year 7 and Year 9, so that those with barriers to learning may be targeted to suit their individual need.
Referrals will be based on agreed criteria. All such referrals must be made using the standardized referral form.
Student self-referrals which can be made directly to the Mentor, outside of lesson times, will be recorded by the Mentor on a separate referral form.
All staff and the Inclusion Panel will be made aware of referrals made to the Mentors and subsequent targets and the exit strategy.
The ethnic background (and all other relevant data) of all students will be monitored through the referral procedure.
Where the intervention of the Mentor has been unsuccessful, or other issues or barriers to learning have been identified, the Mentor will refer the student back to the Inclusion Panel for referral to an internal or external agency.
Referrals to the Mentors can be made at any time and will come from five main sources:
Achievement Team Leaders, through the academy's Inclusion Panel
Subject Leaders, through the academy's Inclusion Panel
Student self-referral
Parents/Carers
Outside Agencies