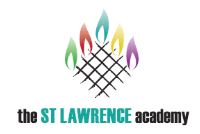 Homework Policy 
Within the academy we strive to create a learning environment, curriculum, experiences and relationships in which all individuals can find expression, be nourished and developed.
The academy commits itself to creating an environment for everyone that is characterised by our core values of Truth, Justice, Forgiveness, Generosity and Respect.  These values have been used to determine this policy.
Homework is work that is set to be completed outside the timetabled curriculum. It is important in raising student achievement. Homework develops students' study skills and is an integral part of the curriculum. Homework is set at least once a fortnight, or more frequently for core subjects. Where necessary homework can be completed at the academy. Teachers publish homework instructions on Class Charts as well as informing students in the lesson.
Homework enables students to:  
consolidate and extend learning covered in class or prepare for new learning activities.

take ownership and responsibility for independent learning.

enhance their research and study skills e.g. planning, time management and self-discipline. 

develop the confidence and self-discipline needed to study on their own.
Teachers set homework that:
gives students the opportunity to practice and/or apply what they have already learnt in class. offers students the opportunity to further explore their interests in relation to what has already been taught in class. 
encourages students to be creative and take risks or to freely explore a topic. prepares students for a topic that will be explored in class; this will assist students to identify what they already know about the topic or read about the topic prior to it being introduced in class.
It is very important that parents support their children to complete homework. Advice to parents is contained in a separate document named 'Advice to parents about homework'.
Advice for parents about homework 
Homework and helping your child complete homework is a very important part of your child's education. By encouraging your child to do their homework you will be helping them to practice and extend the skills and knowledge learnt in school, whilst encouraging them to be an independent learner. 
Homework is set regularly, at least once a fortnight, or more frequently for core subjects. Teachers post homework instructions on Class Charts. If you have concerns about homework, please contact the relevant subject teacher, subject leader or if it is across many subject areas, the Achievement Team Leader (ATL).
Parents can support their child with homework by:
knowing how much independent homework your child should be doing by logging into the class charts app (login and password available from the academy) and support them by monitoring that they complete the required homework on time.

https://www.classcharts.com/parent/login

 

accessing useful website links such as: BBC Bitesize, Quizlet, Seneca, My Maths, PiXL apps are some of the many recommended revision sites which the teachers recommend for homework support.  Full list of these sites are available once the student has logged onto the school website homepage.

http://tsla.realsmartcloud.com/academy-apps-websites-cbr

 

finding out about the TSLA study zone clubs and encourage your child to attend especially if it is 
       difficult for them to work at home. Homework clubs also run in the local library. 
being interested; ask your child what tasks they have been set.

encouraging your child to study independently by using the Internet and library resources, through

the academy or the local library.
asking your child what they find difficult at academy and contacting the relevant class teacher for              
       support or advice or raising these issues at a parents consultation evening. 
encouraging your child to improve on their homework.

providing a quiet space for them to do their homework, where there is no television. If this is not  
       possible then encourage them to complete homework in the academy at breaktime or after school.
Homework can take a variety of forms, including:
Writing tasks; Completing worksheets and answering questions

Reading

Note-taking and writing up notes taken in lessons

Learning of newly taught content or vocabulary

A specific assignment or self-contained project or investigation

Research on a particular topic

Drawing or design work

Preparing for discussions or presentations

Online learning

Collection and collation of materials or resources

Revision, for example in preparation for assessments (tests and exams)