Half term beckons at the end of the week.
After a strange start to the year, what has become evident is the longer students have been in school, the easier they have found a regular and effective routine.
They are more confident, more relaxed and, above all, more capable than only a few weeks ago.
It adds up to the students making excellent progress and I thank them and my team for that.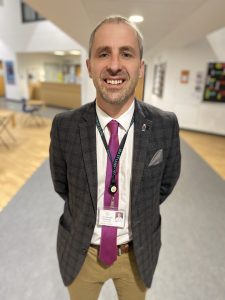 Year 11s, of course, are in their final few days with us. They are looking forward to finishing their journey at the academy and the celebrations organised will capture that.
They will allow for students to reflect on their time here; what they have given us and what the staff have given them.
Our application process to be a prefect next year continues, with 57 students in the mix.
They are in the scenario round, with presentations to tutor groups and questions asked of them.
They will then put in their completed applications and the winners will be announced in a special ceremony on 9th July.
We have just completed an intensive two weeks of recruitment.
I am delighted that we were able to make some outstanding internal appointments, from colleagues who wanted the next stage in their career.
We have also looked outwards and recruited staff who will join us in September. New ideas and fresh eyes are always welcome.
The important point is we will be fully staffed in September, across all subjects, to deliver our curriculum.
Increasing numbers of students are involved in extra-curricular activities, staying with us after hours on a school day.
Whatever the Government is planning for 21st June – the scheduled last date on the roadmap to easing coronavirus restrictions – we are preparing for our first sports days in two years.
Some of our students have not experienced our special events.
We will return to Quibell Park and the event could be over two days.
It promises to be better than ever and just one of the celebratory events we are planning for after half term.
So there is plenty to look forward to.
In the meantime, I would like students and staff to enjoy their much-deserved break.