News that face coverings need not be worn in school from Monday is welcome – but we also have to be mindful we remain in a pandemic.
Their removal is fabulous for our young people and I would like to thank them for the way they have observed wearing them brilliantly.
It marks another phase in the return to normal and will recreate a great learning environment.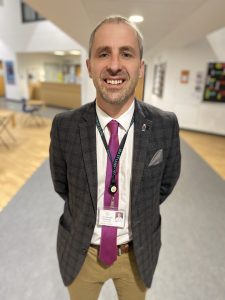 Staff and students will be able to watch and hear each other properly and communicate with facial expressions!
But we need to remain vigilant, and I would encourage our young people to test at home twice a week to help keep everybody safe.
We have a large number of lateral flow testing kits in the academy that can be picked up by parents / carers between 8.20am and 9am.
Away from coronavirus, Year 10 parents can still book appointments with teachers for the virtual Parents' Evening, taking place from next Monday (17th) to the Friday.
Please click here to book your five-minute appointment at a time convenient to you and the teacher, be it in the morning, afternoon or early evening.
Letters will be sent out to Year 11 parents in the next day or two, which will explain what is happening at the end of term.
It will include details of the invitation-only celebration event, for those students who have engaged fully and done their best.
It was great to take a walk around yesterday and see Year 7s being taught sign language; other students looking at our Eclipse learning package, which looks at leadership; and others enjoying reading.
They are all activities which will improve our children's life chances and make me proud of what we do and achieve at this academy daily.
Finally, may the divine blessings of Allah bring you hope, faith, and joy on Eid al-Adha and forever.
Happy Eid ul Fitr!