We had a fantastic response from Year 9 to choosing their options.
I would like to thank them for taking the opportunity to discuss their futures with staff and shaping what they would like to do going forward.
We now ask for their patience as we look at their preferences for study at GCSE in Years 10 and 11 and how they work in terms of the timetable.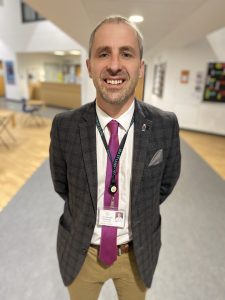 We have always made clear there can be no guarantees but as many students as possible will get their first choices.
An important Year 10 Parents' Evening is approaching this month. I say 'evening', but it is going to last a week, taking a similar form to others this year.
The virtual event is between Monday, 17th May and Friday, 21st and will involve five-minute telephone conversations with subject teachers.
We listen to feedback and appreciate that parents / carers work and have busy schedules.
That is why we are inviting them to log on to the School Cloud, check teachers' availability, and book appointments at times to suit both parties, be it in the morning, afternoon, or evening.
This flexible approach has been well received by other year groups this academic year and we hope for a similar response from Year 10.
The Government's suggested there might be changes to next year's exam schedule which makes it even more important for Year 10s and their parents to have access to their subject teachers and discuss progress. More details are here.
Year 11s are in the last phase of tasks and assessments.
They are building up to their leaving date – which will be announced shortly – and a proper, face-to-face celebration.
It is important they can remember their time at the Academy and their teachers can celebrate with them.
The event will be by invitation only and reward their ongoing effort, behaviour, and conduct.
That is why Year 11 need to keep going with their studies and then they can look forward to receiving their invitation.