Complacency is something we cannot afford as we see a light at the end of the coronavirus tunnel.
Like many others, I have enjoyed seeing people out and about, enjoying a walk, shopping on the high street, or socialising with friends.
There is a buzz about the place, and it is easy to forget where we have come from.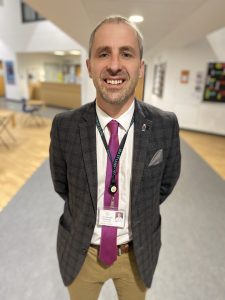 But there is a sharp reminder when you turn on the television news and watch the tragic events unfolding in India.
Students here have family and friends in the country, and it brings home that the world is a small place.
Our thoughts are with everyone affected.
The images and statistics serve as a reminder we are still fighting a global pandemic.
As such, we need to remain vigilant.
The infection rates are low in North Lincolnshire and we need to continue playing our part as a school community to keep them that way.
That is why it was disappointing to hear the area is among the lowest in the country for ordering home testing kits.
We need to do our bit, with students and staff being asked to use the lateral flow tests at home twice a week.
They are available from school.
Most importantly, if you show symptoms of COVID-19, please stay away from the academy.
In other matters, we stand alongside our Muslim students who are marking the Islamic Holy Month of Ramadan.
We appreciate their commitment and know how much the celebrations at Eid mean.
Another event to look forward to is Schools' Football Week.
During it, on the 26th May, students may attend school in a football shirt of their choice.
We will be asking for voluntary contributions for doing so, with the money raised going to a local charity.
If students would like to participate and need a shirt to wear, please do not hesitate to ask.
There are those of us with more than two  – though the team might not be to their liking!