We are nearly there.
The holidays are eagerly anticipated and richly deserved by students and staff.
It seems a long time ago the Prime Minister announced the third lockdown and much has happened in education subsequently.
I want everybody to enjoy their break in the context of some restrictions being eased on Monday.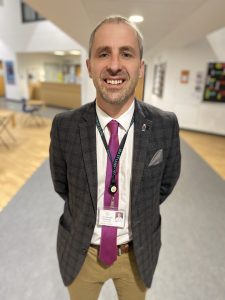 We need to remain cautious, vigilant, and respectful to keep everybody safe, but there will be time to get plenty of fresh air in the good weather.
I would like to thank again the parents who have collected additional lateral flow testing kits to enable children to continue testing twice a week over the holidays to help keep everybody safe.
Every parent I have spoken to has been grateful of the testing procedures, which make them feel more comfortable about sending their child to school.
I am pleased to say we have had no further positive cases since last week which suggests testing is going well, social distancing is being observed and, generally, people are maintaining the standards to keep students and staff safe.
Further advice on face coverings in schools is set to be announced by the Government during the holidays to give us clarity before we return.
The Easter weekend, a significant event on the Christian calendar, falls just before Ramadan this year – to be confirmed for 12th or 13th  April – which will last for 30 days from sunrise to sunset.
We will celebrate both.
Every child was given a cream egg this week to symbolise Easter and we are launching a competition to design a card for Eid.
The winning entry, judged by the Imam from the local mosque, will be professionally made and printed, just as we do for our Christmas card competition.
It is part of our efforts to celebrate diversity and do so widely.
We are respectful of each other's cultures and observing cultural practices and how families live their lives.
Looking beyond the holidays, the PE team has started planning sporting fixtures before the May half term.
It will give students the chance to pull on the jersey or bib with the academy logo on it, and take pride in representing the school.
The last time they did so was more than 12 months ago and, for Year 7s, it will be their first opportunity to represent the Academy.
Hopefully, this will give students something to look forward to in the next phase of our roadmap to returning to an exciting, vibrant academy.
Happy Easter and Ramadan Mubarak.