What do they say about the best laid plans?
Colleagues have prepared some good ones for when lockdown is scheduled to finish on 21st June.
It has been giving us an end point and increased the level of confidence in what we were planning and producing for 'normal' times, something we have not been able to consider since last February.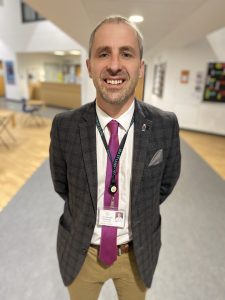 However, from what we are told, this date may be pushed back and given the time of year and proximity to the end of term, any delay will impact on our plans.
Unfortunately, education seems to be on pause all the time.
But we need to remind ourselves we remain in the middle of a pandemic, and we are following a series of measures for the benefit of everybody. So, we shall see and adapt accordingly.
On a similar note, we are still waiting for guidance about Year 11 results day on 12th August and any appeals process for the teacher-assessed grades.
It is, therefore, important our Year 11s keep in contact with their tutors and heads of year.
They may have left but they are very much in our thoughts, and we will be keeping their academy emails active throughout the summer.
We will be in touch as soon as we receive any updates so, Year 11, please keep checking your emails.
It is the turn of Year 7 to have a parents' consultation evening. As we have done successfully with other year groups, it will be run over a week from Monday, 21st June to Friday 25th.
Five-minute telephone appointments can be booked with teachers in mornings, afternoons and evenings.
The booking system will be open from 8am next Monday (14th) to 4pm on Friday, 18th via the text message parents will have received or the website.
On weather-related matters, warmer temperatures have arrived at last.
A reminder that it is important students bring enough water with them to last the day.
Water will be available at breaks and lunchtime in free cups from the diner. It can also be purchased from there.
Uniform policy remains consistent throughout the year.
Blazers should be worn but, of course, can be popped on the back of chairs in class, and taken off outside at break and lunchtime.
Finally, term dates for the next academic year are live on the website to help parents with forward planning.
Back to plans again! Hopefully, they are successful.