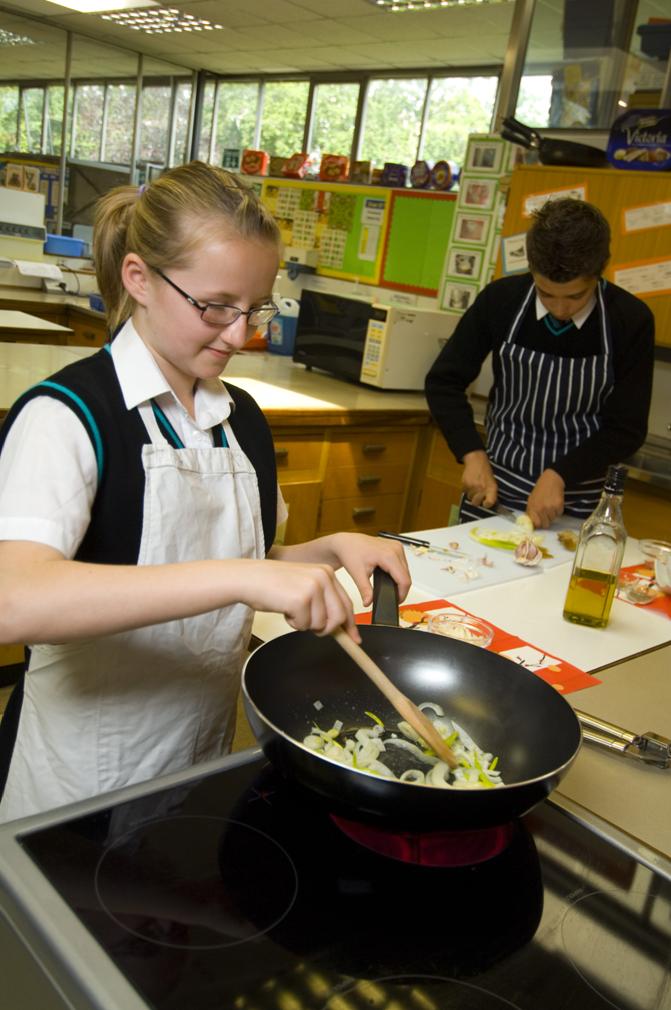 Within the academy we strive to create a learning environment, curriculum, experiences and relationships in which all individuals can find expression, be nourished and developed.
The academy commits itself to creating an environment for everyone that is characterised by our core values of Truth, Justice, Forgiveness, Generosity and Respect.
Food KS3
In Year 7, students are encouraged to become more familiar with, and confident in, using the food area.
The main areas of learning, which link to practical lessons for students are: the principles of nutrition and health and food safety and hygiene.
STUDENTS WILL STUDY:
To use a range of basic equipment
To handle and prepare a range of ingredients
To use the hob, grill and oven safely
To weigh and measure ingredients accurately
To divide mixtures evenly
To learn specific knife skills and preparation techniques
To learn basic methods of making and cooking.
In Year 8, students are encouraged to be creative, selecting different ingredients that could be combined and to consolidate their understanding by cooking a variety of multi-cultural dishes.
STUDENTS WILL STUDY:
To carefully control the amount of liquid added to a mixture
To shape dough in a uniform manner
To cook a range of starchy foods
To perfect organisational and timing skills
To assemble and present practical work attractively
To make a savoury sauces
To use the hob and oven/grill simultaneously.
WJEC Level 1 / 2 Award in Hospitality & Catering
Curriculum Progress Leader: Mrs Keyworth
Technical Award 1 exam 1 non-examination assessment
Unit 1: The Hospitality & Catering Industry (40%)
1 hour 45 minute written exam
Unit 2: Hospitality & Catering in Action (60%)
Links to further information: