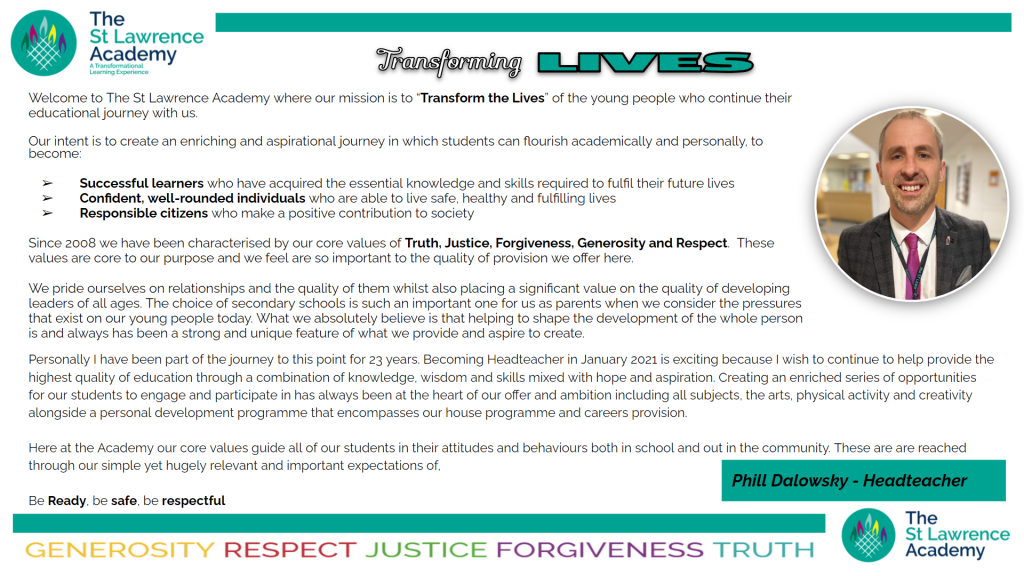 Staff Testimonials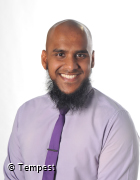 Aminul Hassan
Maths Teacher
"A career in teaching appealed to me because I wanted to have a positive impact on the lives of the next generation, and as a St Lawrence Academy alumnus, I wanted to return to the academy and give back to the community, just as my own teachers had done for me.
I have worked at TSLA for five years; and in those years have witnessed students developing as a result of their educational experience and into young adults: our Church of England values, ethos focused on transforming every students' life and a curriculum that extends beyond the classroom prepares every learner that passes through the academy for their future, and I have seen them develop into fantastic people.
At the academy, every day is different, and this is appreciated by staff and students alike. For me, I get my sense of satisfaction and reward out of the strong relationships I have built with my colleagues which allow for the sharing of resources, strategies and good practise, and the positive working relationships with students and their families, which allows us to all work together towards a common goal of securing the very best outcomes for students.
What makes the academy unique is the supportive and positive teaching environment, particularly the opportunities for professional development. With strategies and training prospects focused on behaviour, pedagogy and curriculum to name a few, the academy has provided a wealth of opportunities to support my development asa teacher and ensure I can get the best out of my students. I hope to continue growing and learning within my role, and in the future make a contribution to the well-being and development of my students; whilst making sure every student reaches their potential".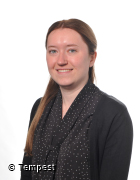 Annie-Rose Lewis
Humanities Teacher and Amethyst House Leader
"For me, it was important to work for an academy with an inclusive and welcoming ethos and when I found TSLA, I was impressed to learn that their core values of Generosity, Respect, Forgiveness, Justice and Truth and status as a Church of England academy aligned with my own values. I was immediately drawn to working at the academy because of this, as I felt the instilment of these values would encourage students to become well-rounded individuals, ready to contribute to their world.
I am incredibly passionate about my subject specialism – and sharing this enthusiasm with students and inspiring their fascination of the world around us is incredibly rewarding. Not only this, but my new role as House Leader allows me to further build upon my strong relationships with students across the academy, get to know a wider range of students and observe the discussions during reflections, which makes every day at the academy worthwhile.
I have worked at the academy for two years and have recently begun a leadership training course with the SSAT to prepare for middle leadership. This, alongside the supportive teaching environment has helped me to settle in within my role and encourage me to be ambitious within it. Regular meetings have taught me how to lead teams and communicate effectively with members of staff across the academy, which I look forward to using in my future at the academy as I hope to gain more responsibility and grow within my role, with a keen interest in expanding our Character education and enrichment offer".
"The highlight of each year is participating in the Year 7 summer camp, which is held in September when the new cohort arrives. This experience offers a fantastic opportunity for the students to get to know each other and participate in a range of once in a life time activities, and for staff to get to know every students' personalities, likes and dislikes and begin to build the relationships that we pride our academy on creating, and is the final stage in our transition programme, which ensures every child feels like a member of the TSLA family, long before they join us in September".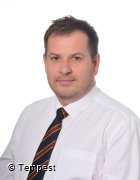 Andrew Murray
Year 10 Head of Year
Mr Murray praises the academy for the Christian ethos, which he believes allows students to explore the faiths which are represented in their community and explore and discuss contemporary issues that affect people's lives, such as the right to protest, crime, relationships and the environment. He aspires to ensure every student lives and breathes the academy values in their everyday lives which he believes is fundamental in building the foundations for a successful future. 
The highlights of his teaching experience so far are the outcomes of being appointed Head of Year 10; which has led to positive interaction with students regarding their post-16 futures, deploying support strategies to help students achieve their academic and career goals and most importantly, seeing students flourish into young adults with unlimited potential.
"I have worked at the academy for 3 years and have been provided with continuous opportunities to further my career, develop new insights and teaching styles, share best practices and strengthen existing skills. In the future, I hope to further utilise my experience of higher senior leadership, in supporting the development of the St Lawrence brand and support the success of the future St Lawrence Multi Academy Trust."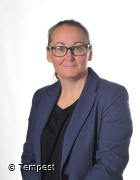 Claire Lovell
CPL for Mathematics
"I joined TSLA amid the pandemic when school closures and working from home could have resulted in a difficult and stressful time. Instead, I experienced what I now know defines the TSLA community: a supportive, respectful and welcoming network of staff, who go above and beyond for not only students, but one another.
TSLA is a vibrant, great place to work. I enjoy working with students every day, building relationships and watching them learn – not solely academically, but on a personal level too. Within my role and the maths department, I enjoy the freedom and support I am given to nurture the amazing team of colleagues around me, to develop their knowledge as teachers, best support students and evolve myself as a leader. 
Our students benefit from a consistent and continuous supply of strong teaching, where they are supported and developed in every lesson. We utilise a wide range of resources and create strong working relationships, to enable all learners to make the best progress and secure their desired outcomes. 
My ambitions lie in developing the department to embed new schemes of learning and gaining the opportunity to dissect the strands of the subject and break them down to better understand fluency and misconception of how students learn. It is my aim to offer deeper learning opportunities for students to increase progress both academically and personally, so students are prepared for life beyond TSLA".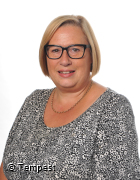 Donna McDonald
CPL of English
When Donna was considering a career in teaching and education, there was only one place where she wanted to work. Praising the academy for its strong Church of England ethos, embedded values and the academy's inclusivity, Donna is also a proud member of the TSLA alumni. 
"Since joining the academy two years ago, I have relished in the fact that every day is different and never lost the feeling of joy that my role brings. I feel privileged in my responsibility to challenge our students and am blown away by their passion and curiosity to learn, and their resilience and ability to work hard in their quest to achieve what they need for their future.
Students wellbeing and their outcomes are at the heart of all that we do, all staff work incredibly hard to ensure everyone is given an equal platform to succeed. Colleagues are like-minded, in that they are kind, ambitious, knowledgeable and skilled, but still hungry to continuously evolve as teachers, and we all take the opportunity to share knowledge and experience to develop one another.
The focus of my role for the last two years has been on the development of the English curriculum. Academy leaders have supported me in achieving this by encouraging me to complete my Masters in Educational Research Practice and completing the research in our setting, alongside courses to supplement this journey. These incredible opportunities have not only expanded my knowledge, skills and experience to support my current role, but to take on the role of Curriculum Progress Leader for English. I look forward to completing my MEd and exploring the possibility of a doctorate and completing an NPQ qualification, which I know the academy would encourage and support".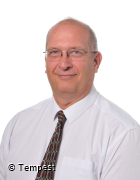 Justin Kock
CPL for Business
"TSLA is a unique academy, where every staff member knows each student personally, enabling us to offer the correct level of support and style of learning to suit each student. Throughout my time here, I have appreciated watching students learn and grow both within the subject and personally, a particular highlight witnessing a student sell their first product to the general public at a trade fair which I have helped them prepare for, for months. For me, Business is an intriguing subject which provides students with the opportunity to study a curriculum area that they witness and engage with on a daily basis, and I hope to develop a passion and love for the subject in students that will take them further in their careers when they leave my classroom".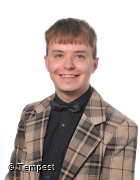 Keelan Cooke
English Teacher
One of our more recent starters at TSLA, Keelan joined our English Department one year ago, with an interest in curriculum design, future ambitions of completing a Masters in Victorian Literature and to utilise his passion for English strategically, by progressing to subject leader through our bespoke CPD scheme and achieving a greater impact on student progress.
"TSLA stood out among the crowd for me, for its established reputation of inclusivity. For students, this ensures that they are provided with an opportunity to redefine their own potential, by inspiring them to challenge their expectations of themselves. The development of knowledge is a prerequisite for success, and TSLA is committed to ensuring this is accessible for all.
Although the role of an educator is an enormous responsibility, it is a great reward and offers job satisfaction which is truly unique to teaching. At TSLA, teachers are inspirational and influential figures in students' lives, contributing to their academic progression and the development of their character, guiding them in the pursuit of their aspirations, sharing their successes and providing unrelenting support. This is why I come to work every day. 
The teaching environment at TSLA is unmatched: it is dynamic, supportive and diverse, with remarkable, dedicated and resilient staff members who are dedicated in their pursuit of delivering high quality education, to reflect the high expectations of the academy. Although I have only been here a short while, I feel valued as a member of the TSLA family, and the supportive senior leadership team have encouraged my personal development, offering a range of CPD sessions that have enabled me to contribute to the design of the English curriculum, matching my personal interests with my professional ambitions".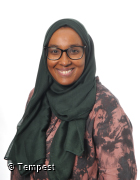 Moona Dualeh
CPL of Computer Science
"Although I have worked at the academy for six years, I am still in awe every day of how well implemented the academy values are in student and staff lives. Students are respectful; they are cherished and celebrated. The academy is firmly rooted within our community and built on the foundations our values create. I am incredibly passionate about not only further embedding these values but creating a clear vision for the curriculum that seeks to give our students a competitive edge within the workplace, complemented by a wealth of appealing attributes our values inspire, within our transformative environment and nurturing culture".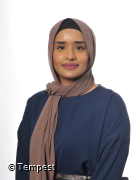 Nusrat Choudhry
Teacher of Humanities
"The word unique is used a lot when visitors describe the academy, and I feel this perfectly encapsulates why I come to work every day. From the learning spaces, welcoming environment and positive atmosphere to our inclusive and diverse school body, with a multicultural blend of students and staff.
As a previous student, it was never an option not to apply when a career opportunity arose. The key Christian values of Generosity, Respect, Truth, Justice and Forgiveness align with my professional and spiritual values which felt like a perfect match, and as a second-generation British Muslim, I am incredibly proud that I am able to use this to facilitate a positive platform for our academy community to merge with our local multifaith and cultural community.
I am now in my ninth year of working at TSLA, and throughout these years I have benefitted from a range of practical and innovative CPD opportunities to further both my career, and knowledge. The teaching environment evolves relentlessly, continually adapting to cater for the needs and learning styles of our students, thus another way that proves us to be unique and dynamic within the education sector.
So far, my highlight to date has been my role as House Leader, encouraging students to secure their college places and working alongside EAL students to break down barriers and provide them with equal opportunities as all other students. I look forward to using my role in the future to enrich the lives of not only students, but my other colleagues, to inspire them to be the very best they can be".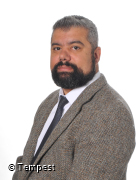 Matt Cretney
Head of Year 7 and Transition
"As Head of Year 7, I endeavour to provide professional leadership, direction and management to secure high-quality learning, teaching and tutoring, and the effective use of procedures to improve standards of learning, behaviour, attainment and achievement for all students. I am responsible for the personal development and academic progress of each student, achieved by monitoring and evaluating progress, developing classroom strategies, nurturing each student individually, building strong relationships and maintaining a supportive, caring environment for students to strive within.
An integral part of my role is ensuring an effective and smooth transition, achieved through building strong relationships with local primaries and creating a programme of events that allow pupils and parents to feel as part of the TSLA family, long before they join in September. The transition programme has evolved in recent years to incorporate visits to the academy for a hands-on experience, introducing them to the different areas of our broad curriculum and I hope to expand this in the future to offer additional workshops to our feeder schools, inviting primary teachers in for observation, Transition Youth Clubs, TSLA student led SATs booster classes and video content such as video assemblies and live Q&A sessions for parents. 
For me, I gain my sense of job satisfaction from changing students' lives, inspiring and motivating them to become the best possible versions of themselves, moulding them and encouraging them to become well-rounded and informed young adults".